It's alive! The tree, that is.
---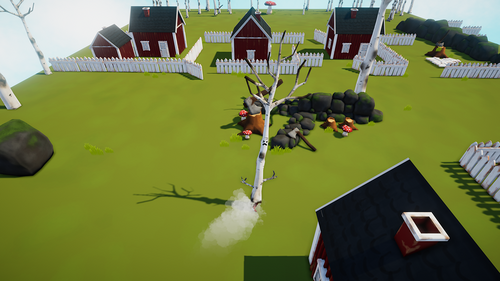 Hey you!
We are happy to present the results of our team's submission for Indie School Trip Jam 2019, OddyTree!
The old forest is dying from fires and deforestation, so Björki the birch has to do something so daring, no tree before has probably ever tried it: walking to the secure and healthy birch forest on the other side of the village! Who would have thought that balancing a stem could be so challenging but fun at the same time?
We hope you feel the same way!

We just returned back to Berlin from a great time at Spelkollektivet in Väckelsang, Sweden and hope you enjoy this small physics based tree-balancing dexterity game in it's current form! Thanks to our hosts for having us! (Check them out, they're awesome: https://www.spelkollektivet.com/)
Please leave us a comment and let us know what you think about OddyTree!
Also check out all the other entries from our fellow game-jammers: https://itch.io/jam/indieschooltrip-jam-2019


All the best from Aileen, Richard and Zwi.

Files
OddyTree_GameJamEdition_v1.0.zip
48 MB
Aug 31, 2019